Floorstanding Wireless Speaker
Logos Tower wireless speaker is perfect for those in search of a reasonably sized yet powerful speaker system that will suit any décor, achieve an uncluttered interior, and be installed in a glimpse.
Innovation has always been central in the commitments made by Goldmund and, far from resting on our achievements, despite a perfectly effective and aesthetic product, we want always more. For this reason, the Logos Tower 2-way speaker has been redesigned with the application of a new material from DuPont – the Corian®. This edition is proposed in four different shades: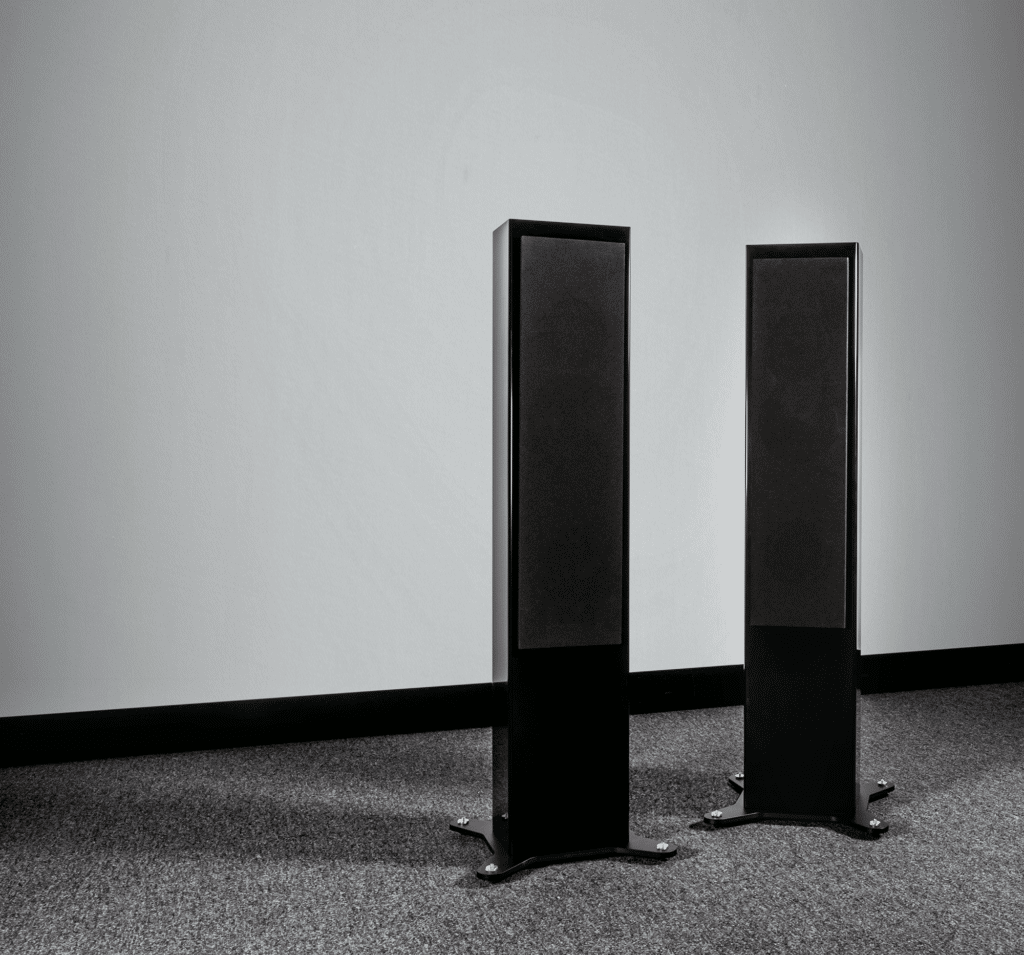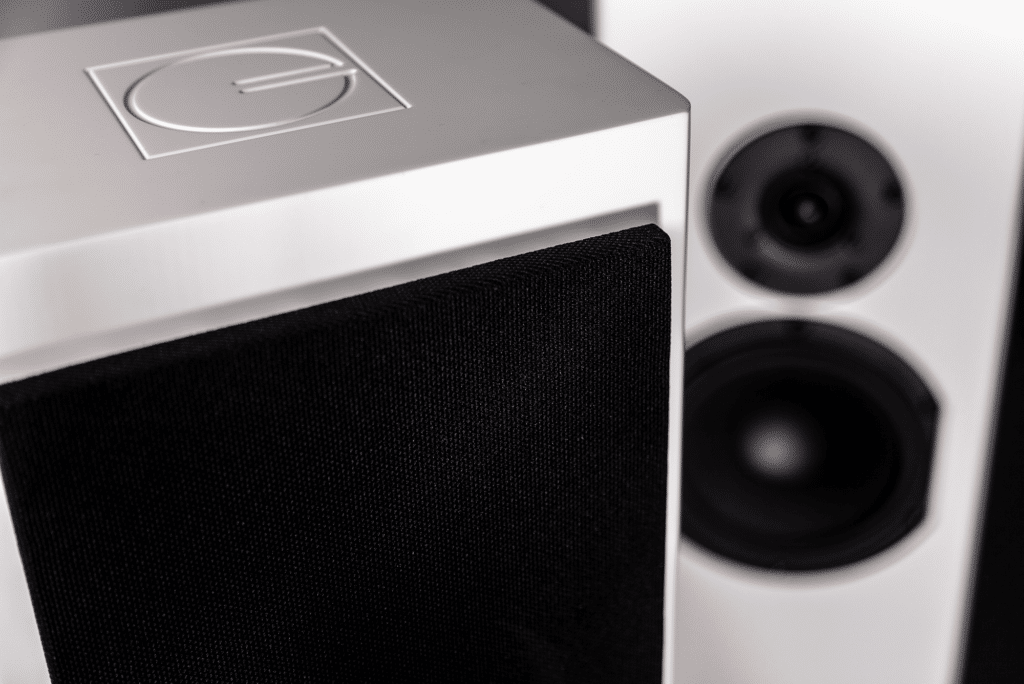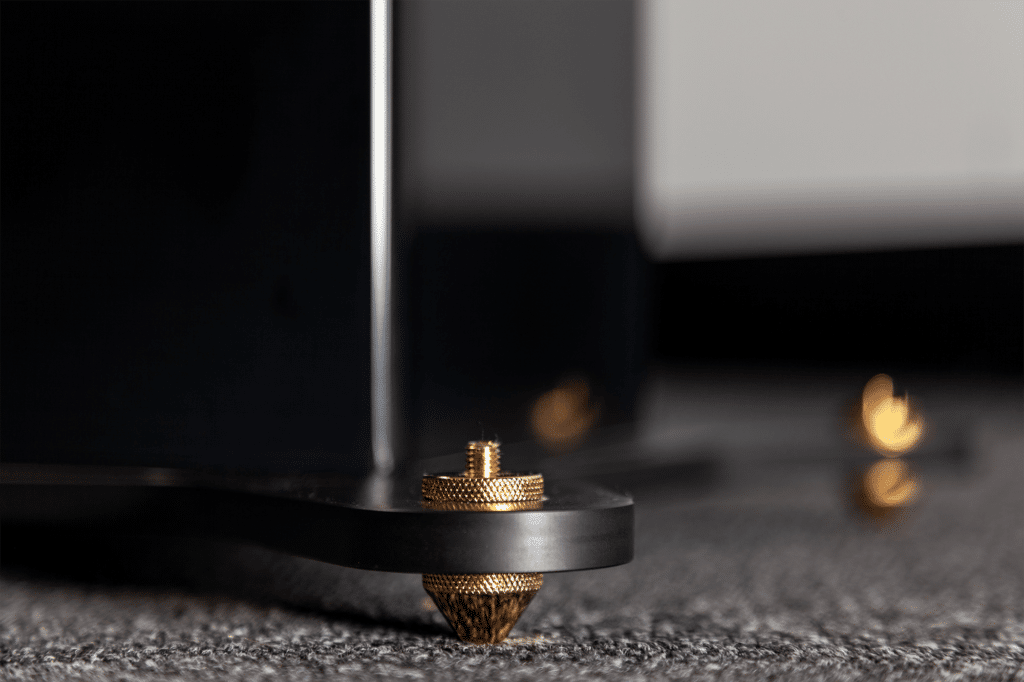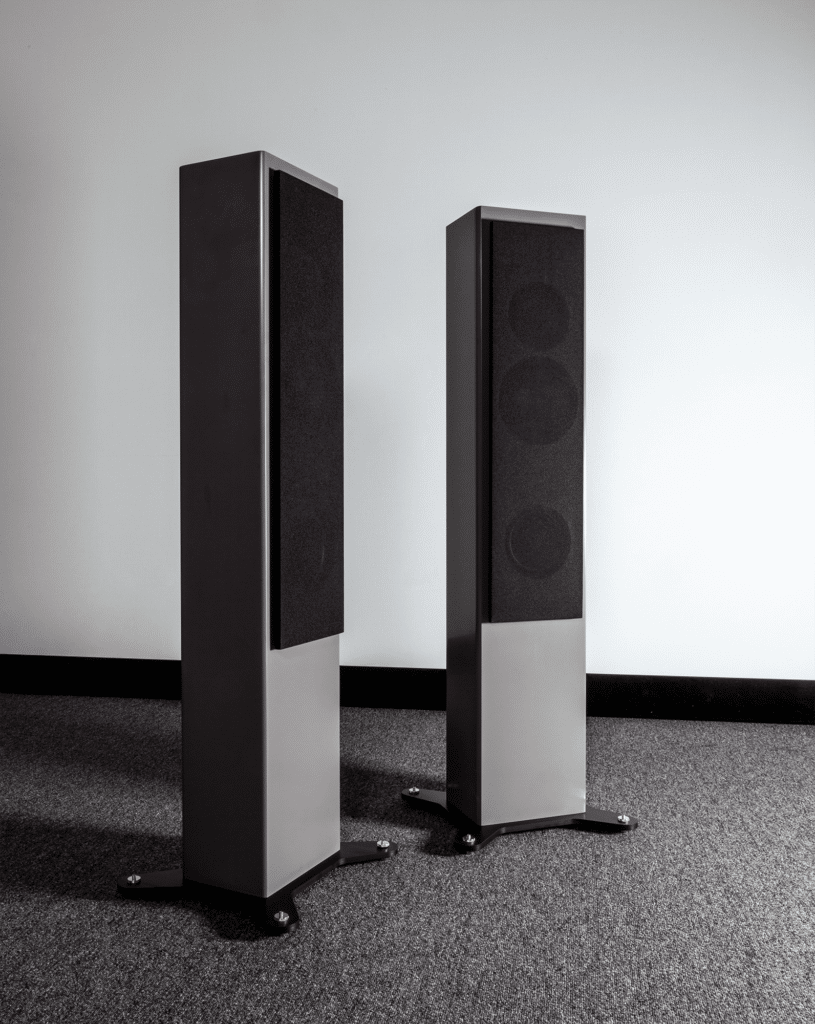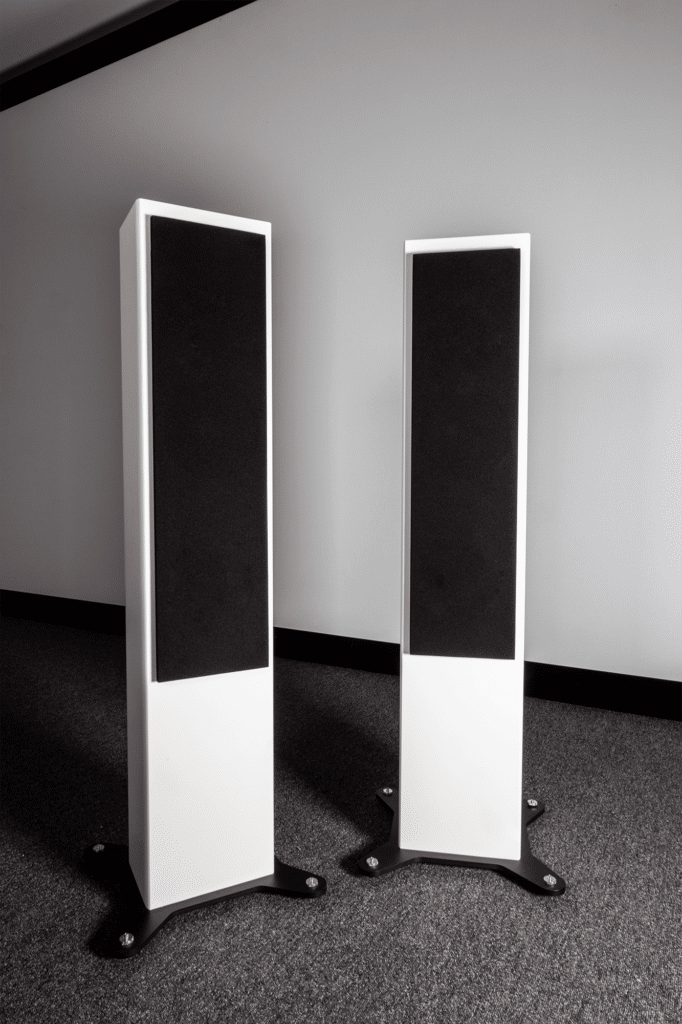 Corian® is a low inertia material. It prevents box plate distortions and guarantees that the quality of the listening experience is preserved. Its rigid surface helps to evacuate vibrations that alter the sound quality. Discreet yet powerful, each pair of Logos Tower Corian integrates 2 amplifiers per unit totaling 700 W. The Proteus LS algorithm was used for modeling the perfect speaker parameters. The latest version of Goldmund time distortion correction software – Leonardo 2 – and all technologies developed by Goldmund for their most prestigious speakers, have been integrated in the Logos Tower Corian®.
The Logos Tower Corian® wireless speaker operates with a dongle directly from a computer. To connect to multiple sources such as a TV, a player, and more, the simplest option is to use it with the Mimesis 11 hub or any Goldmund processor or wireless transmitter. The Logos Tower Corian® also contains S/PDIF connectors for wired setups. As usual with all Goldmund speakers, the Logos Tower Corian® stereo speakers can be upscaled to multichannel sound systems when combined with other Logos Tower pairs or other loudspeaker models.
Precise, detailed, and with extremely realistic sound stage, the Logos Tower Corian will cater to your loudness cravings at near zero distortion.
2 x 175 W Telos amplifier for tweeter & medium per unit.
1 x soft dome tweeter.
1 x 6.5" medium.
1 x digital S/PDIF.
1 x wireless audio.
1 x digital S/PDIF output.
Nominal range : 115 V or 230 V (+/- 15%).
35 W x 112 H x 20.5 D (cm).
26 kg per side.
3 years, parts and labor (except drivers).