A DIFFERENT APPROACH TO HOME CINEMA
Our researchers and craftspeople exercise their matchless skills to deliver the experiences that movie sound engineers have meant to produce. Their purpose is to completely immerse you into the most realistic sound possible, so you become part of the movie instead of just watching it. You live the action, you feel the emotions, you forget everything outside of the movie experience.
THE ROLE OF SOUND IN MOVIES
There was a time when films were completely silent. As filmmakers discovered that sound is a powerful storytelling tool and technology improved, modern filmmaking adopted an ever-richer soundscape. The effective use of sound in movies can immerse audiences in the story and bring it to life.
Sounds are known to evoke emotions. The most realistic the sound reproduction the higher the emotional level of the listener.
In music major chords are felt to express happier feelings and minor chords sound more melancholic or sad. Emotions will depend as well on the melody and the rhythm.
The power of sound in shaping the emotion of the listener can be stronger than words and pictures. In a movie, a scene of a person walking in a forest can either be perceived as the beginning of a marvellous adventure or signal imminent danger thanks to only variations in the background sound mix.
FROM THE MOVIE THEATRE TO YOUR HOME
In the past, fully immersive surround sound experiences were reserved to only the best professional movie theatres. Today, you can get immersive experiences in the comfort of your home. Goldmund home theatres revolutionized the home surround sound industry by offering incomparable levels of sound fidelity.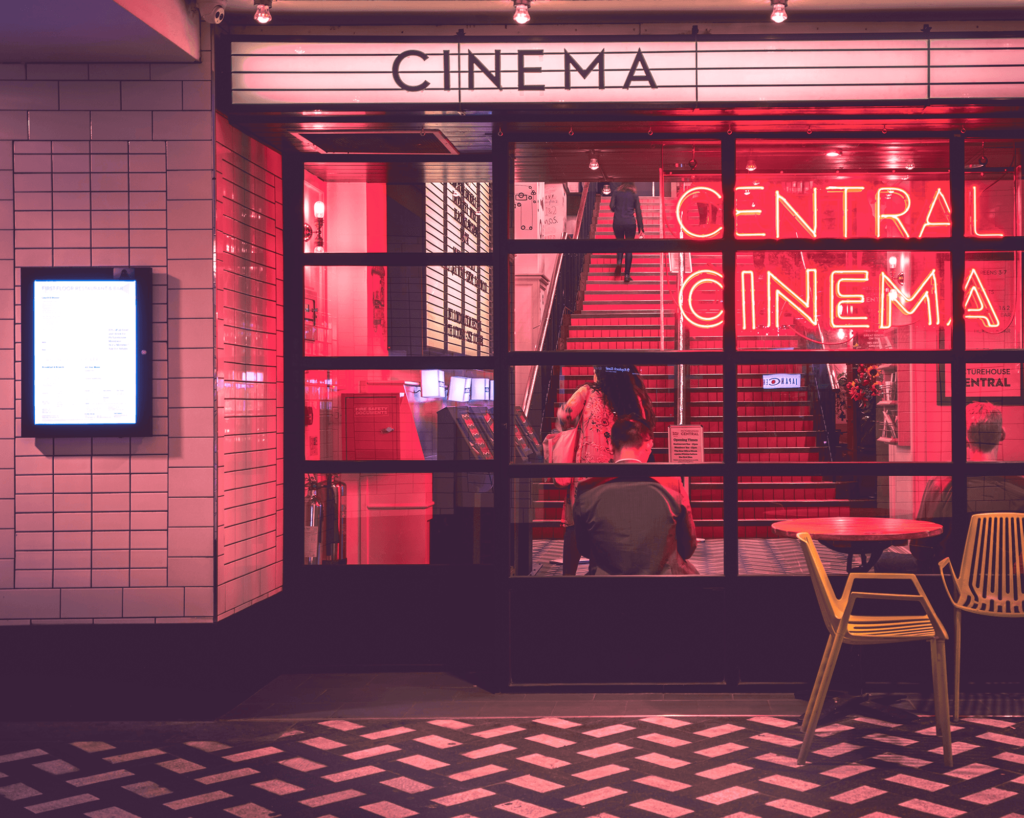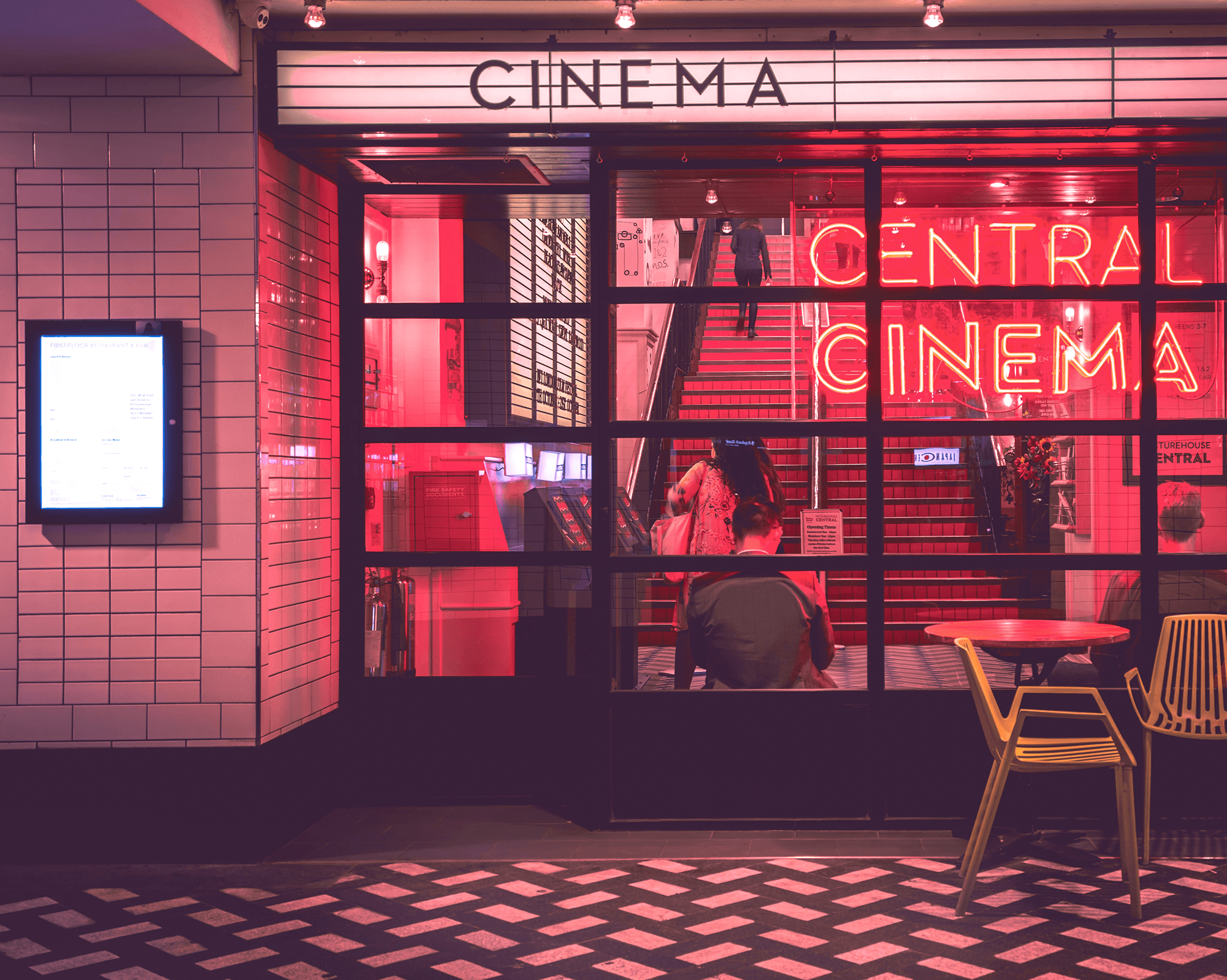 SOUND MULTICHANNEL FORMATS
Over the years, movie soundscapes have grown in complexity from mono to stereo and ultimately multichannel configurations. Mono (1 signal) format means whatever you hear in your right earbud you will hear in the left earbud. Both speakers reproduce the exact same thing and you locate the sound from a single position. With stereo (2 signals) or multichannel audio formats, you start locating the direction of the sonic object. For example, you can locate the singer on your left and the piano on the right, or a helicopter moving from rear to front in a movie. In audio, the ability to locate the direction where sound comes from in width and depth is called spatialization.
the first commercialized home theatre format
(Dolby Pro Logic IIz/DTS NEO:X)
added two rear signals to the 5.1 format
(Auro 3D/Dolby Atmos/DTSX)
added the vertical dimension of sound
A realistic reproduction of the movie sound mix depends on
Proteus – Goldmund patented proprietary technology for Home Cinema – recalculates the signals, the number of speakers the room needs and their optimized location to deliver a perfect surround sound with no "blanks" in the panning. The 3D vertical dimension is perfectly reproduced with no need for ceiling speakers. Goldmund home theatres offer minimal distortion even at very high sonic levels thanks to high precision production processes, the finest materials used to build our products, and our passion for excellence. Goldmund Bespoke Home Theatres respect every criterion of a realistic movie immersion thanks to four main technologies. All these technologies combined bring the audience to the zenith of realism and emotion like no other system available in the market today.
Proteus software bases on the available multichannel formats (5.1, 7.1, …) and room specifications, including:
Is it a new building or an existing room?
Does the customer want an apparent or hidden loudspeaker system?
Room size
Building constraints like the presence of doors, windows, and furniture
Screen type and size
Customer's budget
With the variables above Proteus outputs:
Optimal listening position
Total number of speakers
Ideal loudspeaker position
RESULT: full immersion and sound coherence.It is important to point out that Proteus adapts to the room geometry and décor and calculates configurations even for rooms with non-ideal characteristics.
This software is responsible for loudspeaker design and modelling, digital filters, gains and delays, and the correction of time distortion (Leonardo project). The Proteus for loudspeaker improves sonic transparency, clarity, and stage width and depth.
Goldmund infra-subwoofer models include acoustic filter technology and reproduce the behavior of the LFE (10 Hz – 100 Hz) to deliver the spectator the physical impact consistent with the movie action.
Our speakers integrate amplifiers based on our Telos technology designed to deliver the lowest distortion in the market today even at very high levels.
You don't just purchase a Logos Room, you commission it. A Home Theatre that is yours, and yours alone. Every Logos Room developed by our engineers is unique to its owner. The conception of your bespoke Logos Room begins with your vision. From there, our engineers design your masterpiece free of time constraints. Bring your ideal home theatre to life in the ultimate expression of self with Logos Room Bespoke.
Proposed in three levels – Access, Prime, and Elite – the Logos Room answers our patrons' expectations in terms of sound pressure, bass level, room size, and budget. All levels incorporate the same technology and use the same materials. The only difference lies in the specific blend of products selected for each project. The most extreme level – Logos Room Elite – can operate with an unlimited number of speakers and be developed virtually for any room volume.
Architecture's anatomy proves an endless source of reference. Are your leanings sleek and postmodern? Or perhaps rococo and baroque? Whatever you imagine your ideal Home Theatre to be, bring your unique vision to life with Goldmund Bespoke Home Theatres.
Multichannel systems can be hidden or displayed. No construction work is required when selecting any visible speaker system from Goldmund collection. For invisible settings, we created the Logos Room.
Goldmund surround sound systems are also suitable for partially invisible renders, for example, for customers in search of an extension to an existing stereo system. This is obviously true with any Goldmund standalone speaker but also with speakers from other brands. For music aficionados, the stereo system quality is completely preserved when included in a Goldmund Home Theatre. Our digital processors automatically switch between stereo and multichannel formats, selecting the custom configuration for each of them. By adding a few Goldmund audio modules to existing high-quality stereo speakers, you can recreate a perfectly lifelike concert hall sonic atmosphere.
We source the best materials and master the techniques needed to transform vision in peerless reality. Our home theatre products can be blended in different ways to answer every individual project in terms of budget, sound quality, room size, and décor integration. Goldmund's craftspeople take enormous pride in the sound systems they make. That is why they deliver such stunning attention to detail – for a music, movie, or video game experiences that delight the hearing.
Goldmund processors orchestrate all components of the stereo or home theatre system. They are the bridge between your sources – TV, computer, player, other – and your speakers. They implement Goldmund proprietary technology – the Proteus. An integrated configurator decodes the audio formats and can run several configurations such as stereo and multichannel renders, as well as different listening positions. You can easily switch between these configurations to perfectly fit your personal listening habits. Our processors can apply room correction filtering to optimize the sound of rooms with problematic acoustics. They can be paired with any of Goldmund's free-standing and home theatre speakers. The current collection includes processors which range from 16 to 32 digital output channels. When used with speakers from other brands, our processors can additionally accommodate the Goldmund Leonardo© time correction algorithm. This is not necessary for Goldmund speakers since Leonardo software is already integrated in their DSPs.
The performance of a loudspeaker is entirely dependent on how it was built. The extreme quality standards of Goldmund impose special production techniques, most of which require very specialized and qualified handcrafting skills not attainable through automated production. All circuits are assembled in Switzerland and every piece is submitted to strict production controls that include several days of operating cycles before any products are delivered to our patrons.
For meticulous clients who wish to enhance their home entertainment experience, Goldmund has refined its already impressive A/V solution with the Eidos 36U 4K universal player. The Eidos 36U 4K inherits the essence of Goldmund technologies in achieving extreme audiovisual quality.
The Goldmund Home Theatre team works from architects and designers' plans and provides technical support throughout all stages of the project. Final calibration and setup are made by Goldmund engineers before the Room is officially certified. Goldmund Home Theatres and music systems are installed worldwide by Goldmund representatives who have been thoroughly trained on all technical features of these systems and follow the instructions given by the Geneva Acoustic Laboratory for each customized room. Goldmund sound systems can as well be integrated in home automation systems by professionals.