Goldmund design is inspired by the timeless postulates of Modernism, Cubism, and the iconic Bauhaus design movements that have shaped modern art all over the world to this day. We strive to combine aesthetics with performance, beauty with technology. We seek to unite all forms of fine arts, crafts, and industry, to create a comprehensive artwork in which all arts are eventually brought together. We build products that blend art with the need for ultra-realistic acoustic experiences.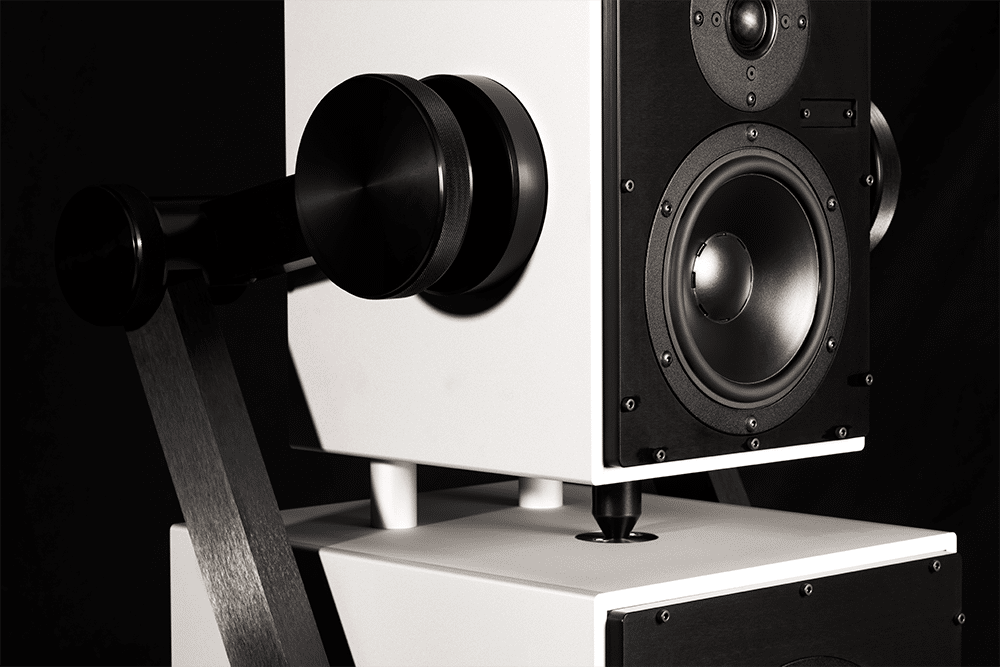 According to the modernists, art had become too concerned with irrelevant sophistications and conventions that detracted from the main purpose of art: the discovery of truth. Modernism embraced freedom and repudiated all the stylistic refinements that were the basis of 19th-century artistic endeavor. One of the hallmarks of modernism was the simplification of form that suggested that some essential structure, previously hidden by realistic technique, would come to light. Based on these principles, Goldmund emphasizes form and materials and focuses on revealing the truth in every aspect of the sound system, from product architecture to its function of sound reproduction. Every element of the design is to serve a purpose and deliver a simple and efficient aesthetic.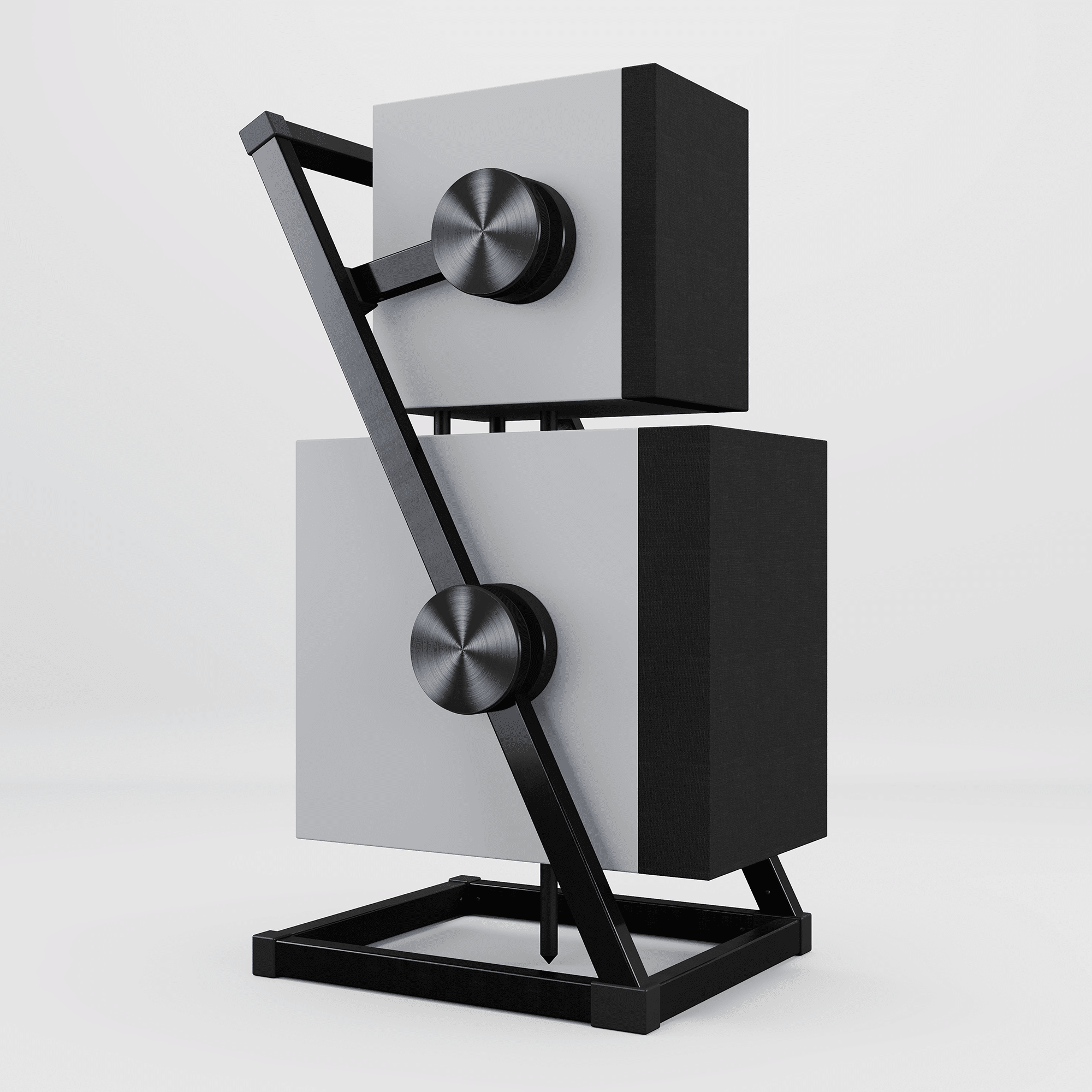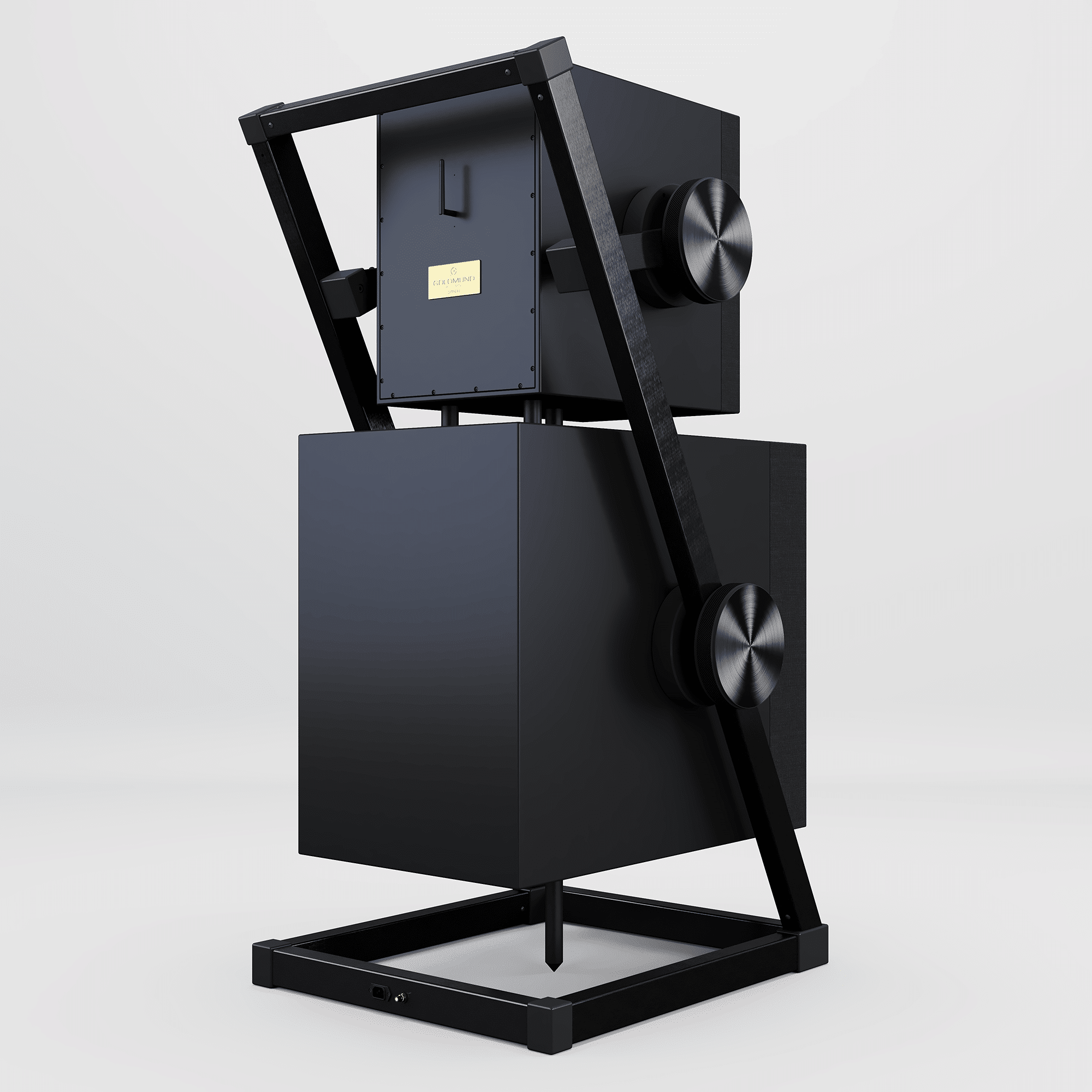 Throughout the years, our company developed a consistent corporate identity, merged traditional craft with modern technology, and kept and keeps building modernist landmarks like the Apologue speaker exhibited at MoMA in 1987. Our products feature simple geometric shapes and a rather minimal color palette. Steel and aluminum, the new building materials of the modern time, are used not just as support pillars for the structure but also made visible as the outer shell conferring our products their signature industrial design style. Simplicity need not shift away from aesthetics as proven by the exquisite design of our products. "Simplicity is the ultimate sophistication" – Leonardo da Vinci. Our style is a statement of modernity.