CEO of Goldmund from 1980 to 2018, Michel Reverchon is the founding father of the company. Described by many as a charismatic and iconoclastic character, Michel Reverchon's vision led the company to be at the technological forefront of the luxury audio industry.
Michel Reverchon is an electronic engineer formerly Marketing Director for IBM France and currently Chairman of Goldmund International.
The grandchild of an opera singer, Michel Reverchon grew up in an environment that gave him an early and extraordinary knowledge of classical music. As a child used to attend live operas, he was struck by the lack of authenticity of recorded music, by the huge quality gap between reality and reproduction. His science versed spirit made him start all kinds of researches, tests and modifications on the equipment he had at hand at that time.
Today, his never-ending search for perfection in sound reproduction resulted in the creation of new technologies that are widely used by our competitors.
After fourty years of research and development by a team of top acoustic and electronic engineers, Goldmund has reached a technological level that no other manufacturer is able to offer. Thanks to the global vision of its leader, it has also matured as a corporation with the creation of several international business extensions in Asia, the United States of America and Monaco.
Throughout the years Michel Reverchon has instituted excellence as a corporate culture which allowed Goldmund to impose itself as the ultimate luxury brand for audio products worldwide. Goldmund products are famous for their inimitable look that reconciles the solidity and preciousness of metals as well as for refined details and finish that enhance the purity of their aesthetic.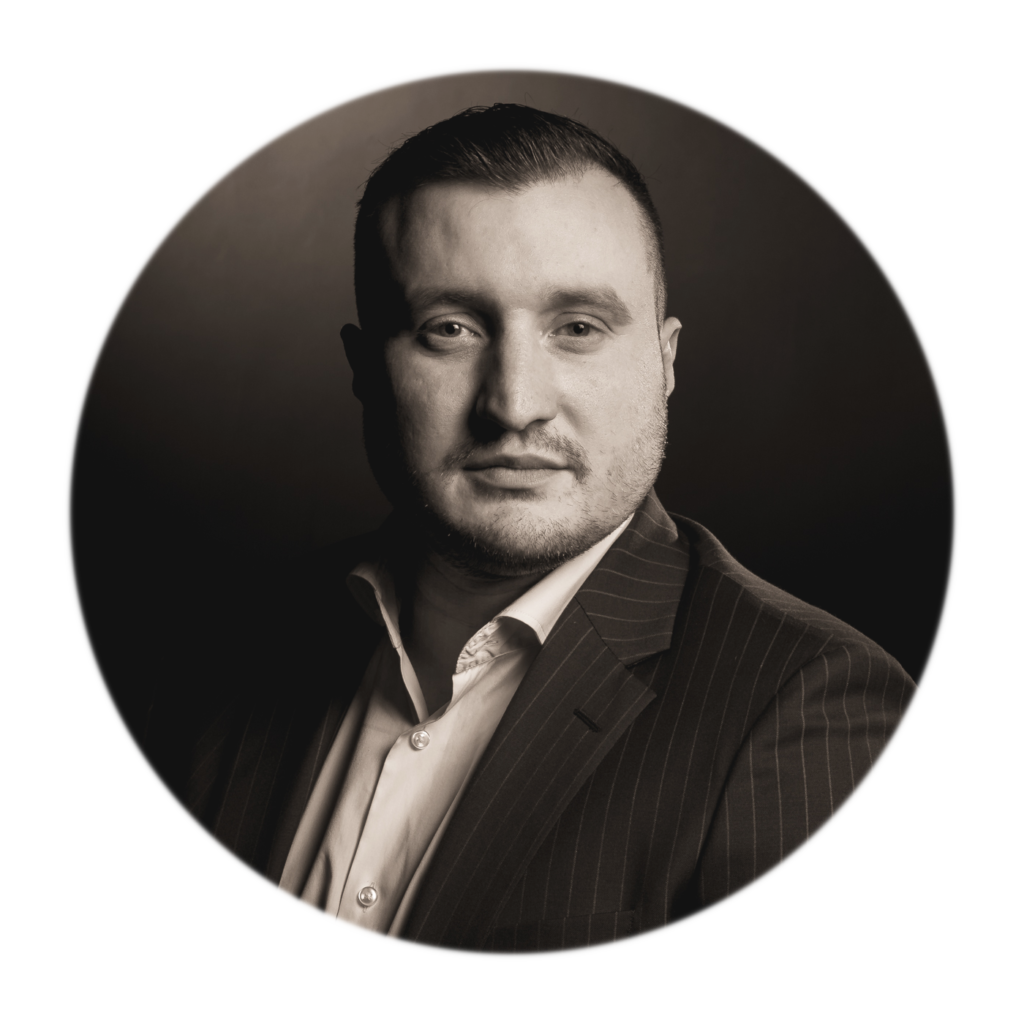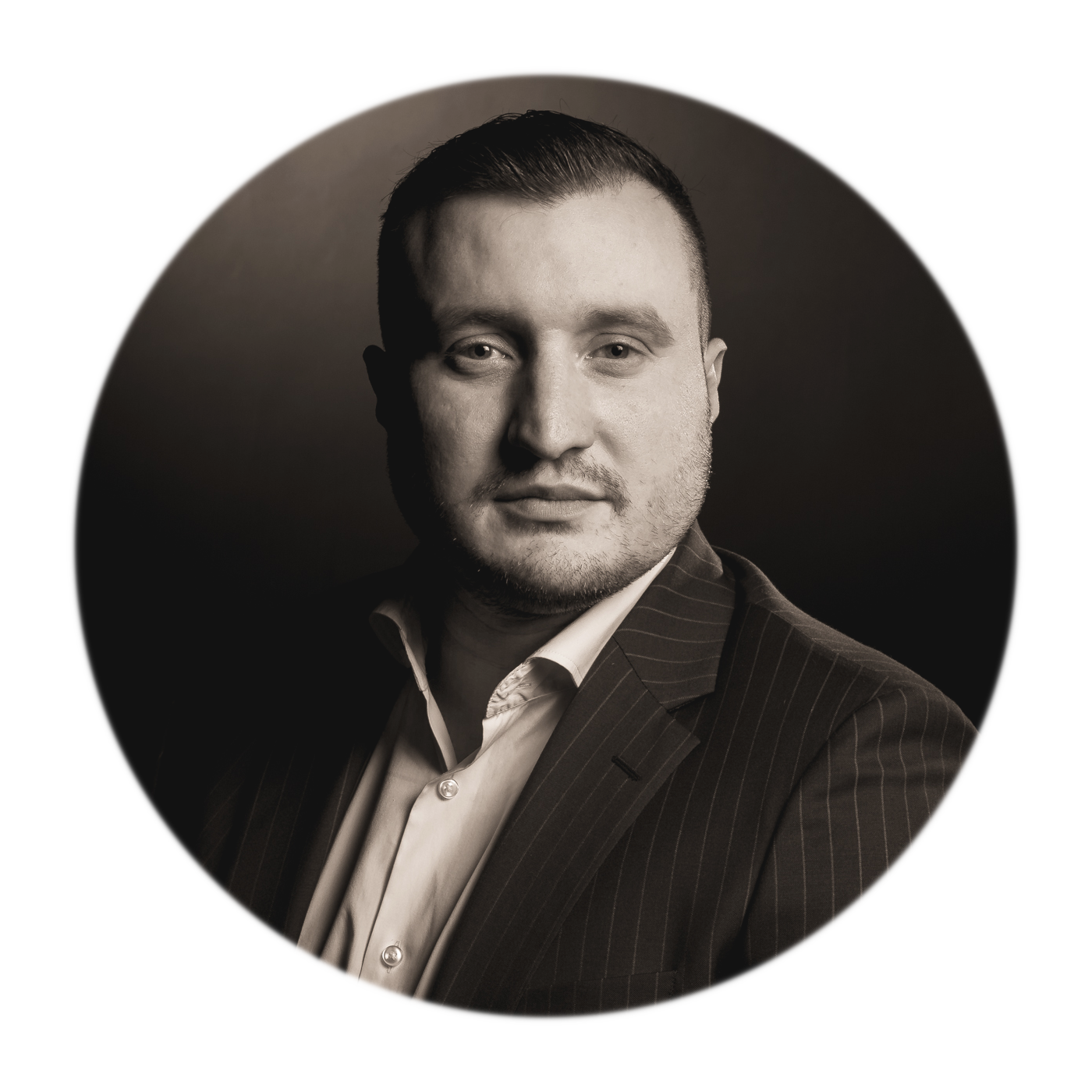 With almost a decade of working experience in the audio industry, Yohann Segala occupied nearly all positions a manufacturing company has to offer. Advancing through a series of departments such as mechanics and electronics assembly, supply chain planification, and research and development engineering, Yohann's qualifications have expanded beyond the boundaries of a traditional chief executive officer.
In complement to a garnished professional context, Yohann cumulates an academic background in advanced mathematics, electrical engineering, and business administration.
Given his career history at Goldmund, the logical evolution was for Yohann to take command of the business first as the COO – under the supervision of Michel Reverchon – and finally as the CEO. His strong business acumen combined with a capacity to understand complex issues and drive results helped Yohann leading a cross-disciplinary team and boosting corporate growth.
"The goal is always simple to see, how we get there is another story. I believe Goldmund will always be a brand, a pioneer, and will always be recognized as such, however, maintaining the status and providing the uttermost quality to clients while maintaining technology advantages is where the challenge awaits."
Dr Véronique A. Adam, Research Engineer at Goldmund, is specialized in the fields of electro-acoustic and digital filtering.
A key player in the continuous technology enhancement projects and research made by Goldmund, Dr Adam is responsible for the Proteus technology developments that include the room modeling used in our Home Theatre solutions, the loudspeaker system design and the Leonardo time distortion correction.
Dr Adam has nearly twenty years of experience in the field of electro-acoustics, and was previously a research apprentice at Laboratory of Electromagnetics and Acoustics of the Swiss Federal Institute of Technology (EPFL). In the EPFL she participated and collaborated in industrial and international research projects regarding aircraft noise reduction and active noise control. During her seven years stint in the EPFL, she also studied acoustic filter design (infrasonic domain), electrodynamics loudspeaker analyses and syntheses, interaction between sources and loudspeaker arrays.
A renowned expert in electro-acoustics, Dr Adam has addressed numerous panels around the world about the complex science of sound, and has published more than 10 international papers on this topic. Dr Adam continues to leverage her knowledge and experience to guide and keep Goldmund at the technological forefront of the international audio/video electronic market.
Dr Adam holds a Ph. D. in technical sciences from the EPFL, where she worked on her thesis "Loudspeaker Behavior under Incident Sound Fields." She also has a Master's degree in micro technical engineering (EPFL).
Dr Adam is a member of the Swiss AES (Audio Engineering Society) committee.
Dr Adam's interests include piano, opera, history of 19th century music and reading. 
R&D Manager
Electronic Engineer
Christophe Mühl is Goldmund R&D Manager and Electronic Engineer since 2018. In the field of electronic design, Christophe creates schematics and board layouts. He is also in charge of sourcing and selecting electronic components to build new technologies for future products or in replacement of obsolete components on current ones. Endowed with boundless ingenuity and a strong experience, Christophe proactively proposes new product features as well as improvements on existing ones.
Christophe has two diplomas in Electronics and a degree in Electrical Engineering. During his 30 years of professional experience, Christophe was involved in a wide range of projects in the former field. These include industrial software design, electronic design for consumer products, and the conception of rugged electronic products for harsh environments – such as wide temperatures and vibration in the automotive industry. Oriented to success, Christophe played a leadership role in Internet of Things (IoT) developing and advising several start-ups to achieve only the best outcomes.
An audiophile since his young adulthood, Christophe's favorite hobby at the time consisted of producing HiFi audio products. That's why the opportunity to join Goldmund was one inevitable to seize.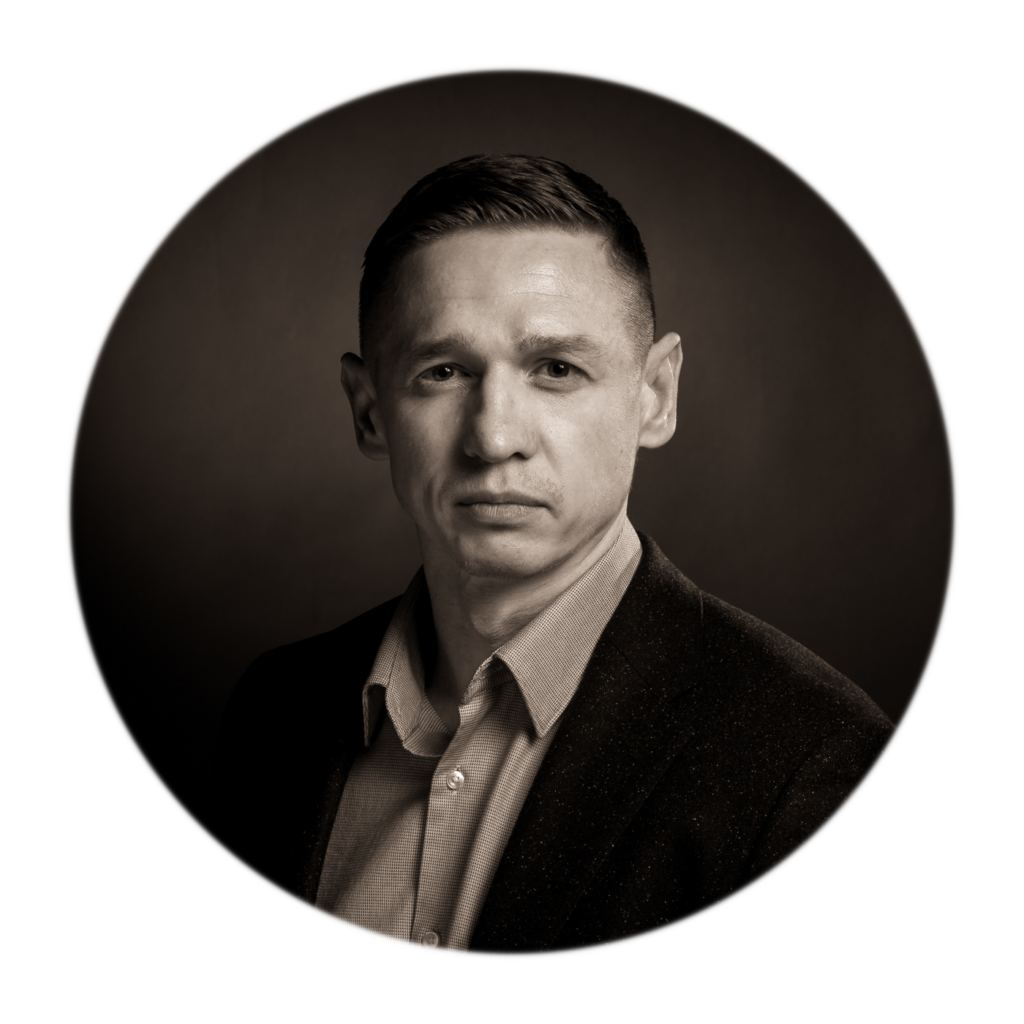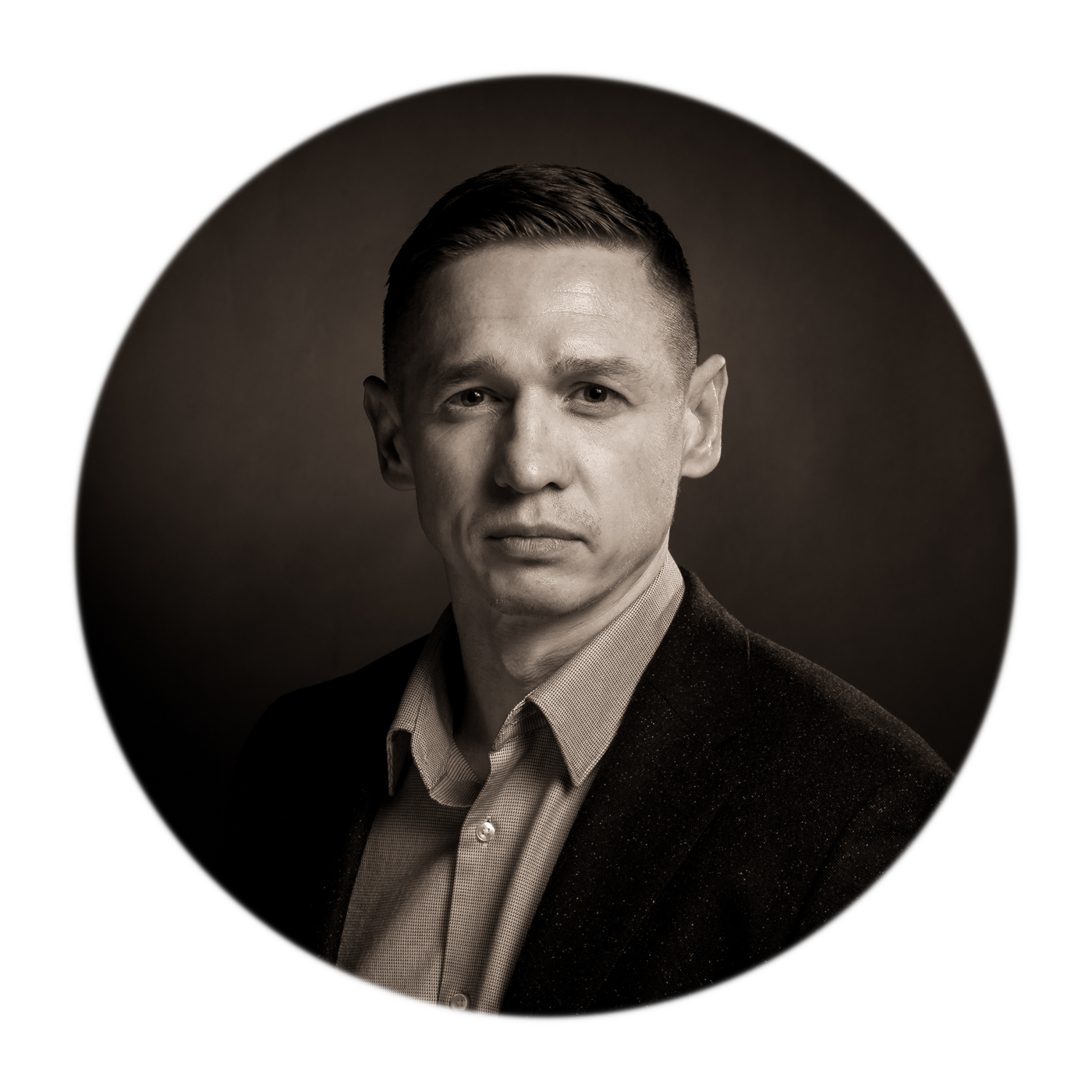 Business Development
Director
Business Development Director at Goldmund since 2018, Viatcheslav Reznikov immediately excelled in his executive career track. At Goldmund, his responsibilities consist of expanding the company's product penetration into new markets and managing relationships with suppliers.
Influenced by his military and sports background, Viatcheslav has always been results driven. Viatcheslav has a master's degree in Business Administration. Prior to Goldmund, Viatcheslav held a managerial position in a Monaco yacht company and was a broker-flight operator in the private aviation.
Viatcheslav early accomplishments at Goldmund include production optimization thanks to the decline in supplier time-to-deliver, provider contract negotiation and cost reduction for equivalent level of product & service quality, and a rise in product outflow.
Maintenance & Repair
Supervisor
Jean-Pierre Scheller worked 10 years as soundman in a public broadcasting company, and rehabilitated electronic goods at Sony for another 10 years.
Holder of a diploma in electronics, Jean-Pierre joined Goldmund in 2000 as repair technician where he progressed to his current position with determination and commitment. Jean-Pierre's tasks comprise testing new products and repairing used ones. During his almost 20-year career at Goldmund, Jean-Pierre had the chance to restore and test mythical products such as the Apologue Anniversary.
A man of passion, Jean-Pierre divides his free time between his farming activities and long hours of music reproduced by the Goldmund Epilogue 1.
EXTRAORDINARY SOUND SYSTEMS
BUILT BY EXTRAORDINARY PEOPLE.
Goldmund production team is responsible for developing and supporting systems used in daily manufacturing operations. Thanks to their meticulous work, every audio product we deliver to our customers meets the highest quality standards.